Meet The Face Behind D&D Healthy Homes Ltd.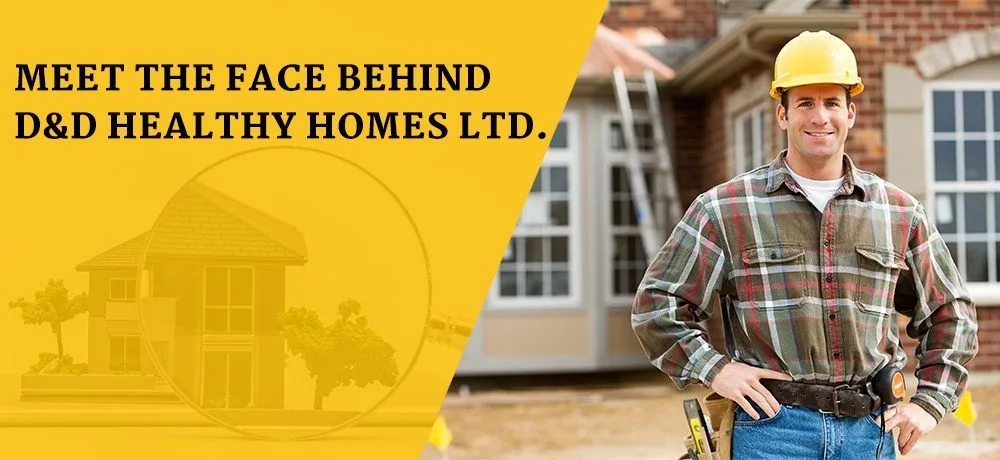 I'm Darren Hartwig, the proud owner ofD&D Healthy Homes Ltd.
I look forward to sharing my story. I hope that you will enjoy getting to know me better.
Two years ago, I started this business because I enjoy working with people. I like to educate and inform people about how things work and why. I have heard many times of families moving into the biggest investment of their life only to find out after that there are some major issues with the house, and now it's going to cost a hefty sum of money to fix them. If they knew about these issues or potential issues ahead of time, they would make a more informed decision on their purchase. My decision to take up this business was strengthened because of several friends and family members encouraging as they believed that it's a profession that's geared to my skills and personality.
Before taking up this venture, I was involved with several businesses, either as an owner or as a humble employee promoted into a management position due to my work ethic and skill level. I worked in the construction industry, sewer and septic tank installation, and the maintenance industry. I have also installed window coverings and performed small renovation projects, amongst others.
Over the past couple of years, I have noticed that my core business is still the same as when I started it. I wanted a value-based, full-service home inspection company that respects and cares for families and their homes. The only thing better now is that I understand more every day and with every inspection. I strive to get better and more educated to serve families continually.
I'm a people person and cherish the interactions I have as part of my profession. I love working with different tools during an inspection to inform my customers of any potential challenges or issues with regards to their home. The most rewarding thing is a simple 'thank you.' The business philosophy I swear by is to do the best job possible at every given moment to serve families. I ensure that my team and I give my clients exemplary services.
As an individual, I believe what sets me apart from the others is the values I run my business by. My team and I are honest and will give you an exhaustive transparent review. Along with rendering excellent customer service, we are respectful and very professional. We value our clients' time and will go the extra mile to give them value for their money! We also ensure our customers' comfort and add in respectful humor from time to time to reduce the anxiousness of the customer.
I would say that my most satisfying and rewarding moments in business are the times that I receive unsolicited referrals from happy customers.
When I am not at work, you'll find me building, manufacturing, and repairing things in my garage.
I like the outdoors and enjoy camping and adventures on ATVs. And I especially love it when I can spend time with my wife, kids, and grandkids. At other times, as and when opportunities arise, I like to help those who need support – the elderly, widows, and children. Jesus is my Lord, and I serve Him the best I can.
I have enjoyed sharing my story about the things which matter to me and how they influence the way I do business.
If you or someone you know could benefit from my expertise as an InterNACHI Certified Home Inspector servicing clients across Beaumont, Edmonton, Sherwood Park, St. Albert, Spruce Grove, Stony Plain, Fort Saskatchewan, Gibbons, Legal, Red Water, Nisku, Leduc, Camrose, West Cove, and Wabamun, AB, I invite you to get in touch. Please visit my website atwww.ddhealthyhomes.com.
Sincerely,
Darren
READ MORE BLOG ARTICLES